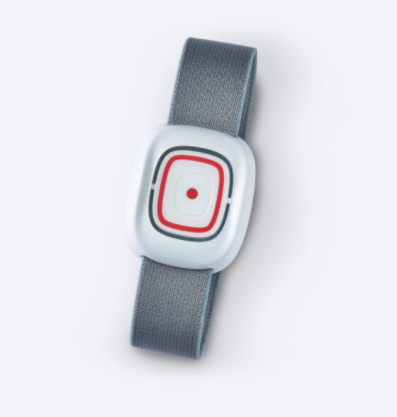 SMILE provides the feeling of safety and freedom of movement with the possibility of triggering alarms in case of an emergency.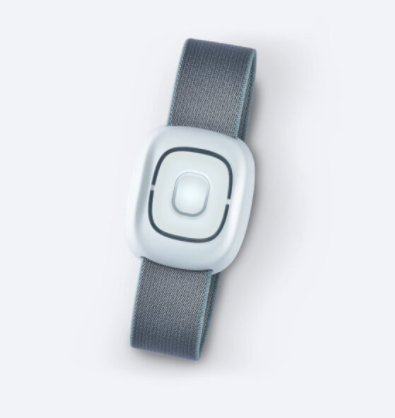 SMILE ID is suitable for demented citizens who move inside. SMILE ID sends an alarm if a citizen crosses a defined zone or gate.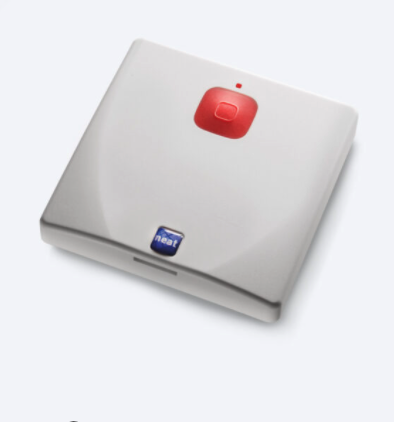 PUSH is a wireless call button that sends an alarm to a connected guard telephone system at the touch of a button.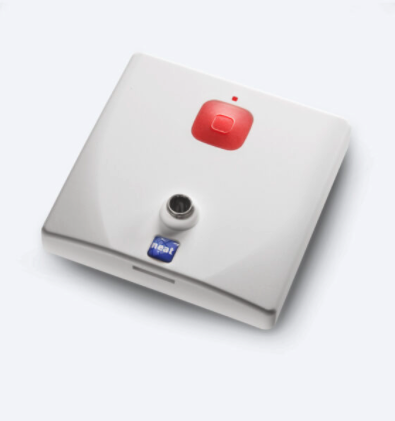 PULL is a wireless pull cord that sends an alarm to a connected emergency telephone system at the touch of a button.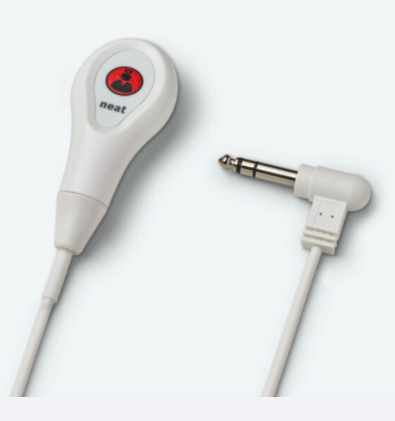 PEAR is a connector with a connector that can be used to connect external devices, e.g. And PEAR – PUSH button.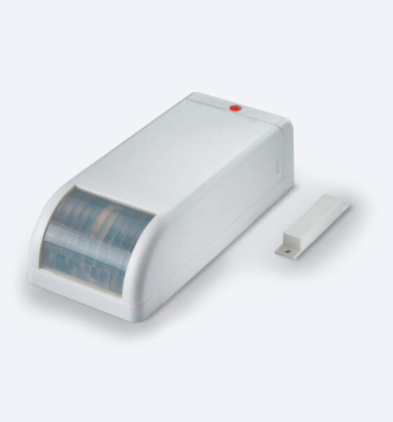 The wireless motion detector with intelligent door alarm PIR II detects people´s inactivity and can also reliably register as a door alarm, regardless of whether a person has left the room or nor.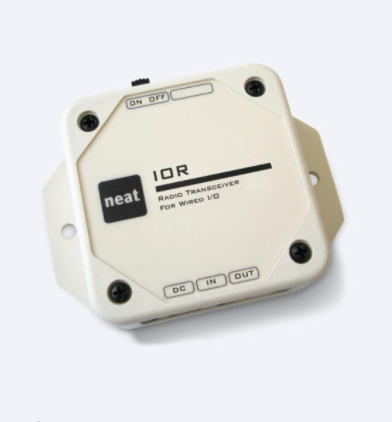 The IOR monitors wired components and radio signals. If the IOR itself receives a pre-programmed signal, it triggers the output.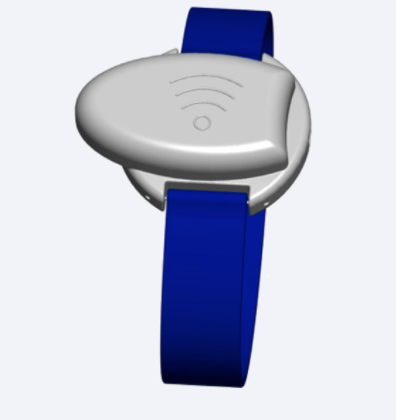 With this extremely flat and therefore barely noticeable sensor, epilepsy patients can be better monitored. The message interval can be set between 10 seconds and 90 minutes.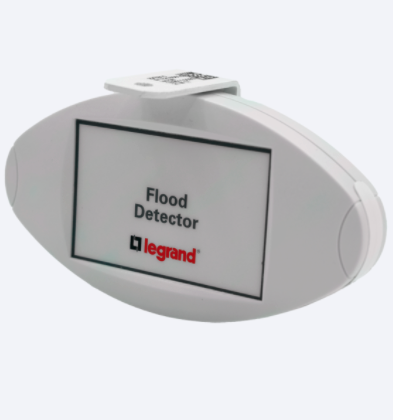 Flooding caused by faucets, a blocked toilet or leaking pumbing can create potentially dangerous conditions that can lead to a fall. The alarm is triggered when water on the floor bypasses the two contacts at the bottom of the flood detector.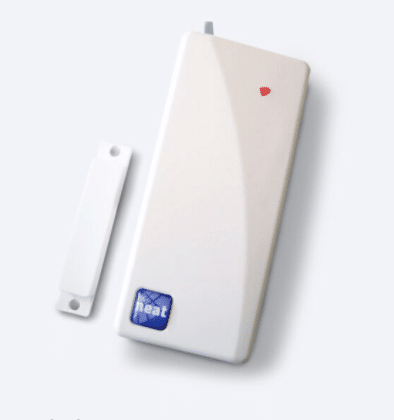 The reliable door alarm DOOR detects closing and opening of a door and is therefore an essential part of the NEAT dementia system D-POS.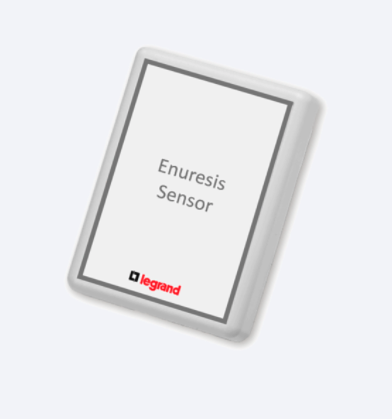 The enuresis sensor is the perfect solution for detecting an episode of incontience with comfort and discretion.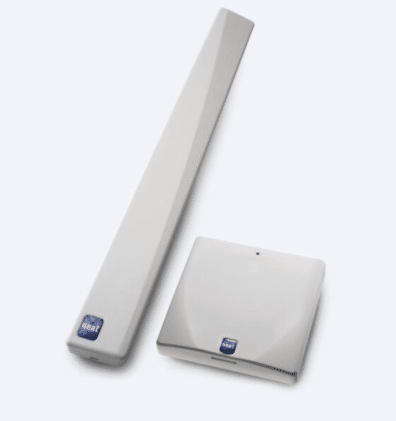 The D-POSS II system is a versatile and highly adaptable technology for monitoring guards, users, zones, doors, stairs, etc. t0 create a safe, flexible and easily manageble enviroment for the dementia care sector.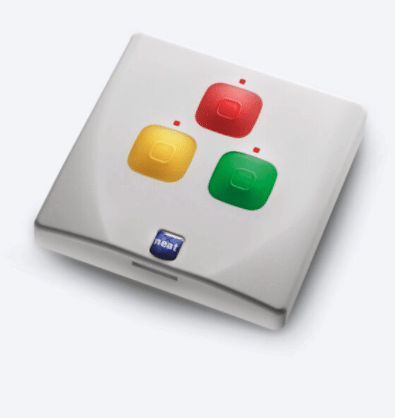 With three programmable buttons, 3PUSH is particularly suitable for logging on and off in a care room. Alternatively 3PUSH can be used to trigger an emergency call or connect an external device.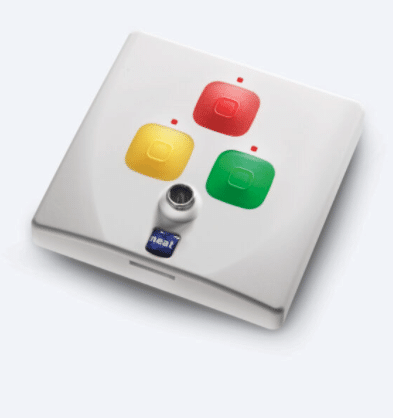 Whether it is for registration or derefistration in a care room, triggering an emergency call or simplifying the connection of external devices: the multifunctional call button 3PUSH+PEAR offers great flexibility.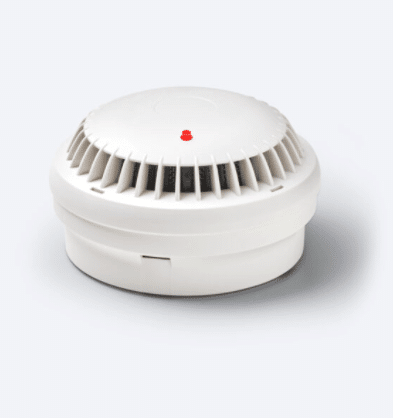 Be warned in good time: In case of smoke or fire, SMOKE S LINK warns with an acoustic and visual signal. The well-shaped and compoact house fits into any enviroment.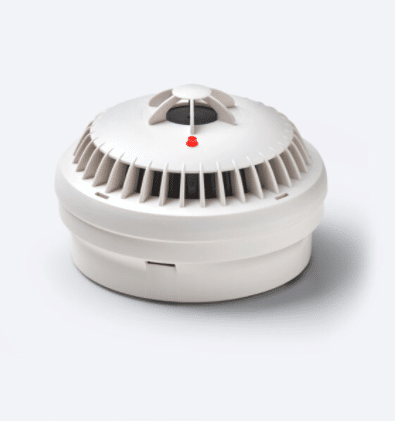 The temperature alarm TEMP LINK warns users of sudden rising temperatures that would occur in the event of a fire.