Reliable: For monitoring high-risk patients in the night

Expectations: Reliable early warnings in case of falls

Intelligent ejaculation delays can be programmed (eg when using the toilet)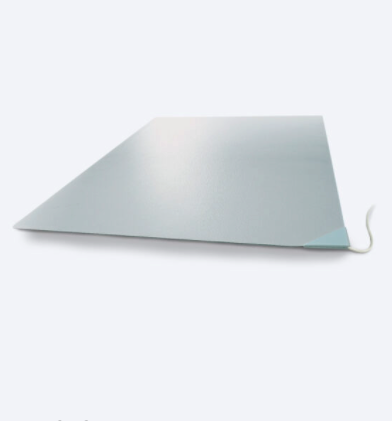 Med sin ekstremt tynde og meget pålidelige sensor er FLOOR særligt velegnet til overvågning af en højrisiko-patient: Hvis patienten rejser sig, udløses en alarm med det samme.
Early warning of fall prevention

Battery powered and therefore wireless

Dimensions: 580 x 1500 x 10 mm

Triggering delays can be programmed (eg when using the toilet)

Two-way transmission path with LED display

Very thin sensor, therefore very light to position
FLOOR is particularly good for monitoring at-risk patients at night. It can be placed in front of the bed or door, or under the floor covering if required. When the patient gets up, the sensor recognizes the first movements and the control unit sends a signal to the receiver, e.g. NEO or TREX. FLOOR is battery powered and does not require a cable. The extremely thin, removable sensor can be easily cleaned with ordinary household detergents.
Dimensions: 580 x 1500 x 10 mm

Early warning of fall prevention

Battery powered and therefore wireless

Triggering delays can be programmed (eg when using the toilet)
ERGONOMICS AND USER-FRIENDLYNESS
Very thin sensor

Stable, does not contain switch

Not sensitive to liquids

Easy to clean
Reliable radio communication via two-way transmission path with LED display

Battery monitoring with alarm for receiver

Programmable test alarm for regular and automatic functionality checks
Product delivery includes
Floor mat with control unit

Radio transmitter box including adapter plug component