Software for automatic and effective alarm handling for Emergency Response Agencies and Fire Departments.
Easy manageable reception and handling of emergency calls on mobile devices for care personel.
We do what we do best
We take care of citizens and values through safe and secure alarm handling with Safecon. Perhaps the market's most reliable alarm and security software platform
Safecon Alarm and security software platform
For guard and control centers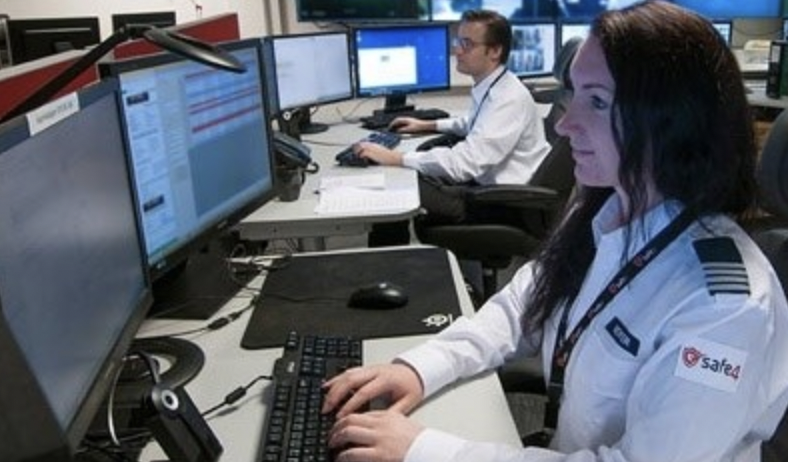 Safecon Care – Complete call center system
For use in nursing homes and in home care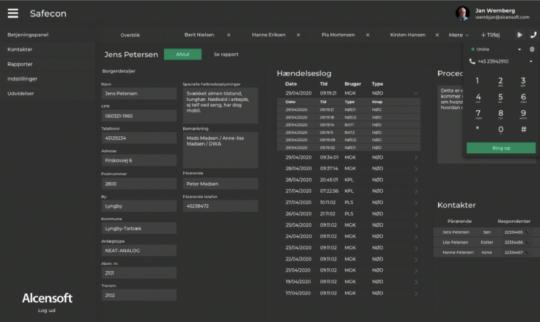 in need of a system to receive and handle all kinds of signals and alarms; fire- and smoke alarms, burglary- and intrusion alarms, emergency- and elevator alarm, technical signals, person- and vehicle tracking.
considering migrating your not supported and outdated alarm receiving system to a more contemporary and technological up to speed system.
in the process establishing a new Alarm Receiving Center or Alarm Monitoring Center.
a Care- or elderhome, private or public, or a municipality who wants to learn more about how our care solutions can create values and save you money.
an installation company or a contractor, in need of a monitoring and management system who is challenged by having a great deal of monitoring devices with many different protocols to support.
in need of development of communication interfaces (drivers) to support different alarm- and monitoring equipment having common open protocols as well as proprietary protocols.
looking for somebody who can integrate external systems like dispatch-, GIS CRM, ERP- , VMS and more to your existing system.
a municipality wanting a smart city monitoring platform where all the signals from the sensors being monitored are collected and processed to valuable data which can be used to optimize the cityflow and resource allocation.
stuck and want to have a chat about another challenge within our field of business.
We are the leading provider of the alarm receiving software Safecon
We produce, install and service Safecon. Safecon is designed to meet the requirements of the Security Industry – today and tomorrow.
Learn more about our Safecon products