Reliable: For the care of dementia patients
Flexible: Easy to upgrade
Systematic: e.g. Components such as TREX, DOOR or D-ATOM can be added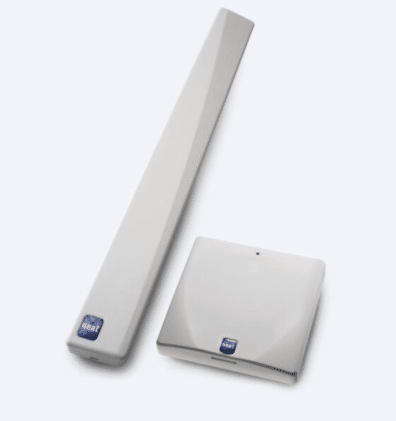 The D-POS II system is a versatile and highly adaptable technology for monitoring and monitoring janitors, users, zones, doors, stairs, and so on to create a safe, flexible and easily manageable environment for the dementia sector.
Equipped with tamper switch.
Integrated radio configured for transmission on frequency for social alarms.
Configurable auto test.
"Plug – & – play" for easy pairing with other devices.
"Walk test mode" to easily check the range of the RFID field.
Easy to configure via radio or with switches on the device.
Fits in a cc 60 mm inserted junction box or can be mounted directly on a wall.
One antenna output – ferrite or loop antenna.
Power supplied with 12-24VDC (AC adapter or central power).
Compatible with NEAT's entire range of accessories and peripherals.
Ready LED to indicate state or function.
Walking control
Access control
Help and panic button
Indoor positioning