Tech Partners
We work with leading technology partners to constantly create value to our customers

We have teamed up with Access IoT and together we are able to offer, for example  a municipality, a complete advanced IoT care call and sensor alarm- and monitoring platform based on their gateway and IBM Watson / Bluemix palette.
Alcensoft's emergency call solutions perfectly fit the Access IoT ecosystem, and this integration can collect all data from sensors and associated equipment, including all care calls and associated alarms.
In addition to saving money for a municipality, the solution must ensure its citizens safety through reliable alarm transmission, duplex communication through care phones and other alarm transmitters as well as correct and prompt processing.
Besides mentioned safety and assurance that skilled help is at your fingertips, the municipality will have a future-proof care platform that intelligently uses stored data to facilitate and optimize the service associated with everyday routines for citizens and care givers.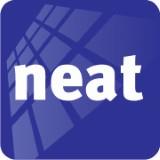 NEAT emergency equipment and solutions are back in the Danish market
We have launched a collaboration with Neat Electronics AB to distribute, integrate and support their program in the Danish market to strengthen our value offering in the field of welfare technology. Neat is one of Europe's leading manufacturers of care phones and solutions for home care and care centers.
With our own extensive experience in software development for alarm centers and our general expertise in safe alarm transmission and emergency protocols, we have a very good match with Neat's hardware and monitoring platforms.
Neats and our values ​​fit very well together. We both aim to supply the market with modern quality products and solutions, giving the user the maximum sense of comfort, safety and the best cost-effectiveness. In addition, we do not compromise on functionality or reliability at the best possible price. And together we will be able to create new and better emergency call solutions for our customers. ""

The Blue Mobile Systems GuardTools system now integrated into Safecon
GuardTools is a world leading Operations Support System (OSS) tailored for the security industry. It is also a system for Quality Assurance that brings transparency and awareness between the security provider and the security buyer.
www.guardtools.com

Partnership with PocketMobile
PocketMobile Communications AB is the Nordic region's market-leading software supplier of mobile solutions for companies with their own vehicle fleet or mobile employees.
The PreCom solution supplements the existing job and dispatch handling in Safecon and is a common extension to Security installations. Together with Pocket Mobile we want to strengthen Safecon as a product and give our customers new opportunities.

Partnership with Risco Group
RISCO Group is a recognized leader in the global security solutions market, designing, manufacturing and marketing end-to-end security solutions for residential and commercial establishments through to major enterprises.

Partnership with IBM
Alcensoft has entered into a partnership with IBM who has developed sophisticated new big data software which can perform analytics and correlation directly on the data streams. This software is integrated and offered as a module to our Safecon Alarm Monitoring Software and used for intelligent picture data analyzing and automatic result and deviation generation, thus potentially saving big for ARCs and AMS. Please request more about this new unique Safecon module.

Partnership with Axis Communication
We have partnered with Axis Communications a Swedish based world leader within intelligent security solutions. Among others this partnership enable us to offer our customers integration with Axis' huge program of innovative Camera solutions and applications.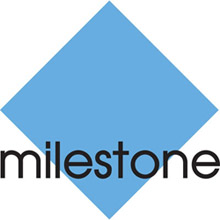 Milestone Solution Partner
We have developed an integration to the Milestone XProtect Video Management System Platform to work seamlessly with our Safecon Alarm Receiving Platform.
www.milestonesys.com

Nexus
We have partnered with Swedish based Nexus Group who are specializing in integrating their various identity solutions to more and more Access Control systems. The brand new Nexus – Safecon integration could work well with your next access control system.
www.nexusgroup.com

Microsoft
We are Microsoft partners having access to the vast MS developer environment needed to maintain our core systems which are running on MS SQL servers.
www.microsoft.com

VideONet
We love Sweden but it's not why we have teamed up with VideONet. VideONet offer a state of the art VMS platform to which we have made an integration enabling us to offer a strong shared Alarm and Video Management platform to both new and existing customers.
www.videonet.se

VISMA
We can scale our business as needed having continuous access to a large number of freelance/project based staff as well as various skilled subcontractors. Especially we use our subcontractor VISMA Consulting A/S who is also our customer.
www.visma.dk