Integrated: Optimally designed for use with NOVO
Practical: BMI calculation possible
Reliable: Accurate measurements and readings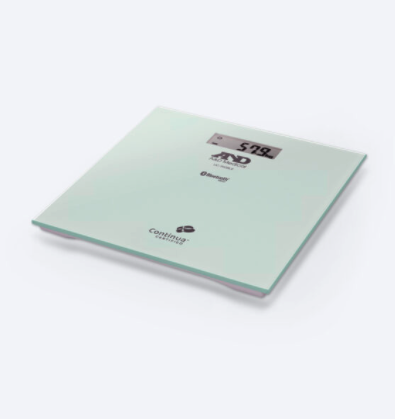 SCALE is the ideal complement to the NEAT Home Health Hub solution. The data transfer from SCALE to NOVO takes place via Bluetooth. In addition, the data can be tracked and evaluated via the app.
Quick and easy measurements
Step on start – no buttons to press
LCD display for easy reading
Saves 90 measurements plus unlimited readings on the app
Send your measurements wirelessly via Bluetooth® to your supported phone / tablet
Easy to share with family or healthcare providers
Convenience
Automatic shutdown to save battery life
Confidence in accuracy
4 precision sensors to ensure accurate readings
Motion technology for accurate measurements even with light motion
Measurements are recorded in pounds or kilograms
High capacity of 450 lbs (200 kg)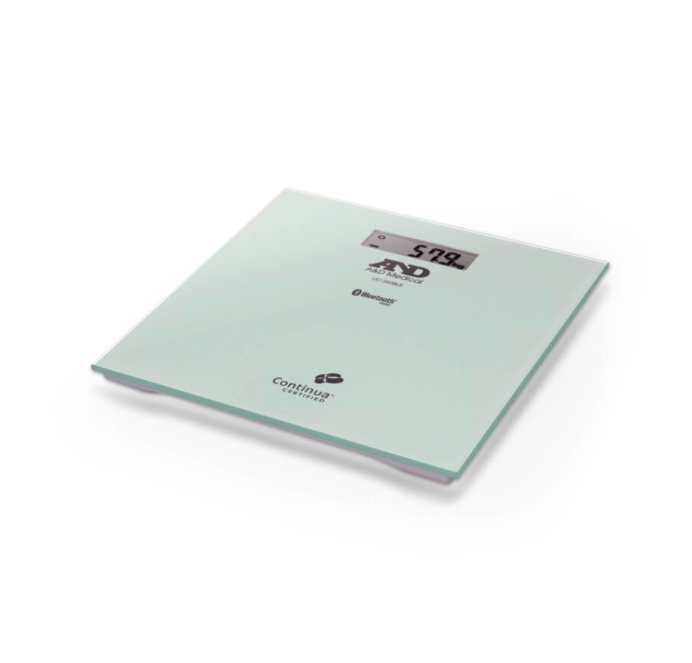 A scale determines the weight of the person being cared for. This state-of-the-art medical connected scale with a capacity of up to 200 kg automatically detects and tracks measurements via the mobile app to enable trend and sharing. At the end of the measurement, the measurement data from this scale is sent to the receiving device via Bluetooth®. SCALE can also calculate BMI values.
Unit dimensions (WxDxH, inches): 11.8 "[W] x 11.8" [D] x 1.2 "[H]
Weight (lbs): 4.7 lbs, without batteries
Memory: 90
Measuring range: 11-400 lb
Power supply: 4 AAA size batteries
Number of measurements (battery): Approx. 1 year
Wireless communication: Bluetooth®
Brand: A&D
Model: UC-352BLE
PRODUCT DELIVERY INCLUDES
1 Vægt
4 AAA batterier
1 brugsanvisning (tosproget – engelsk og spansk)
1 Quick Start Card (tosproget – engelsk og spansk)