Convenient: Configures the NEO, ATOM, TREX and IOR transmitter box family
Suitable for the purpose: Programming via Windows PC with NEAT software
Simple: Active connection via USB interface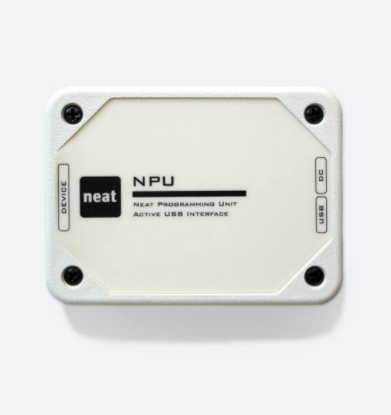 Whether it is the NEO, ATOM, TREX or IOR radio box family, with the NPU program device you can easily program these devices via USB and a Windows PC.
Programming interface between computer and NEAT products
Very easy to operate
Connection to a standard USB port
Works with special, product-specific NEAT software
NPU makes it easy and convenient to configure the NEO, ATOM, TREX and IOR radio transmitter box family. It can be connected to a Windows PC via an active USB interface. The products can then be configured very easily via the software developed by NEAT. The functions that can be configured via the NPU are specified in the technical manual.