The Internet-compatible transmission device for D-SERVER radio components
Cost-effective: Simplified and more efficient alarm control
Convenient: Less effort thanks to remote maintenance
Versatile: For any number of radio components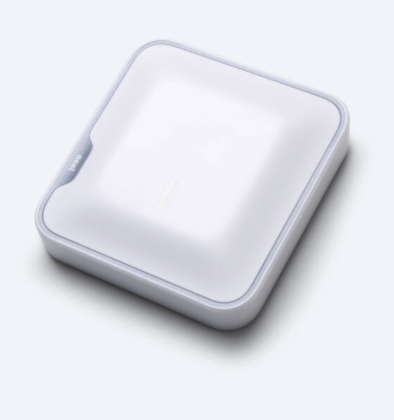 WEB-BASED COMMUNICATION WITH D-SERVER
The D-TECT IP web-based transmission unit reliably sends alarms to the D-SERVER and can be easily integrated into the existing network architecture (plug & play). D-TECT IP is suitable for any number of wireless components.
Agile system: Reduction of care times
Optimization: Use of existing infrastructure
Simple: neat and clean installations
Centralized firmware upgrade
Encrypted communication
The Internet-compatible D-TECT IP is part of the D-SERVER system. D-TECT IP detects when an alarm is triggered and sends the associated information to the D-SERVER. At the same time, the device transmits data from the D-SERVER to the individual radio transmitters. D-TECT and D-TECT IP can be used in parallel in a D-SERVER environment (mixed operation).
Any number of radio components can be connected via D-TECT IP. For example, the alarm control at a nursing home or other facility can be performed with only a D-SERVER. Decentralized control of multiple objects is also possible. This way, rescue services save time and administration costs.
D-TECT IP is connected via the existing network architecture and is therefore very easy to install (plug & play). The web-based installation and configuration also allows efficient remote maintenance.