ASSISTED MANAGEMENT SYSTEMS
Encrypted communication – All traffic between the cloud and the gateway is encrypted.
Password Protected – Professionals can choose their password to log in and avoid errors and information leaks.
Secure infrastructure – Controlled access to ALMA system infrastructure and information.
Easy pairing – Pairing a new phone is quick, easy and can be performed by local staff without the intervention of the provider.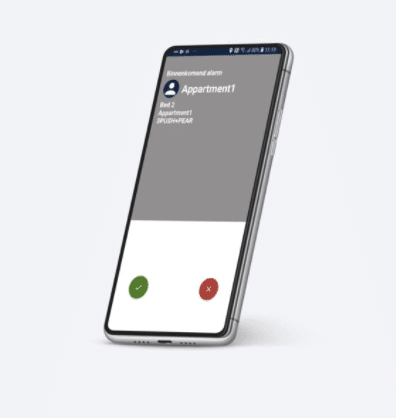 Cloud-based alarm control via APP
With ALMA, a fast functional alarm control system can be set up quickly and easily. For example, the cloud solution receives radio signals from SMILE and forwards them to smartphones with the ALMA app.
Care Management Portal (CMP): Remote device management, easy group management of smartphones, real-time smartphone monitoring, updates and configuration of remote smartphones, and smartphones report failed alarms.
Software as a service (SaaS): Lower maintenance costs. Customers pay for what they use: Demos, exhibitions, training. Faster implementations. Covers the required installation. Customers will benefit from transparent software updates.
Bring your device: Professionals can use a single device, both dedicated devices and smartphones, for alarms, voice communication and access to other information systems.
Answer calls anywhere: Extend coverage to professionals across apartments, retirement towns and small towns. ALMA facilitates the administration of a network of care centers.
Multi-channel communication: Utilizes WIFI, 3G / 4G for data and GSM or VoIP for voice communication.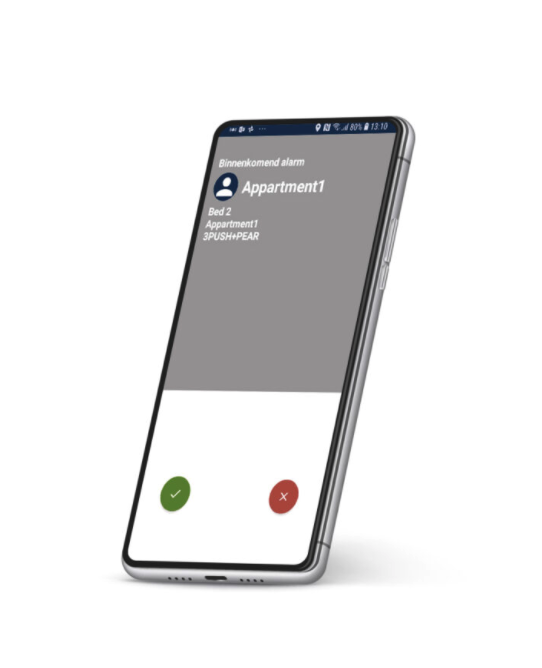 ALMA is a state-of-the-art cloud-based alarm management system that utilizes zero installation for faster implementations and advanced information analysis. It includes an accompanying mobile app that uses push notifications to implement full alert workflows on the go. In addition, ALMA allows the professional to establish voice communication via GSM or SIP.
This solution is mainly intended to be used in nursing homes, hospitals and group housing environments.
The signals triggered by various devices, such as SMILE, SMILE ID, 3-PUSH, D-POS, D-TREX, etc., are sent to ALMA via a gateway. ALMA system sends messages to ALMA application installed on smartphones.
Using NFC tags and / or BT beacons, operations such as presence / preparation can be done, placement and door opening can be performed.